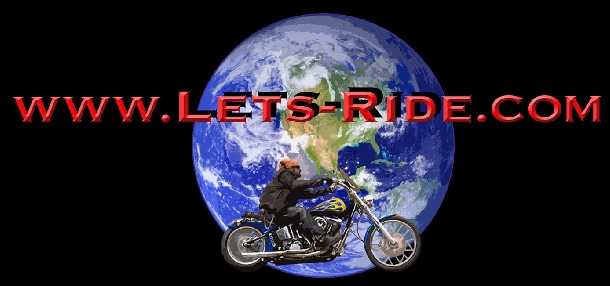 ---
Our Sponsors Contact Us Advertising Information Website Hosting Link Exchange Website Design and Construction
This site does not use popup advertising. If you see popups while visiting this site please check your computer for unwanted spy ware and hidden advertising software.
Content Copyright 1998 - 2012© www.lets-ride.com, LLC
We do occasionally use items, such as graphics, on our site. To the best of our knowledge these items are not copyrighted material. Please notify us if you find any copyrighted material and we will promptly remove it.
---
E-mail addresses listed on this website for responding to the information posted only. The operator of this website will not give, sell, or otherwise transfer addresses maintained by this website or online service to any other party for the purposes of initiating, or enabling others to initiate, electronic mail messages
E-mail addresses listed on this site are not to be used for solicitations.
All e-mail going to addresses on this site are monitored to enforce this policy.